Why Book Your Clients on Delta Air Lines?
Along with the growth in the travel industry over the past few decades, many travel advisors have struggled to find suppliers and airlines that are quick to offer support and competitive pricing. Delta Air Lines has maintained a firm commitment to serving and supporting the travel agent community. Delta offers a customer service line exclusive to travel professionals and a wide variety of fare types that allow agents to both earn and save their client's money on each ticket.
Centrav's years of partnership with Delta Air Lines have earned us preferred status along with some of the most favorable contracts in the marketplace. These are some of the top ways you can take advantage of Delta's exceptional fares and services.
1
. Commissionable fares–any cabin with Centrav
When consolidator fares are not available, a commissionable fare is a great option to earn extra money on a ticket and still add your service fee. Centrav allows you, the agent, to earn commission based on destination and ticket price on most international fares.
2
. Book domestic groups with Delta
We know it can be pretty difficult to find suitable itineraries for your domestic groups. Centrav is one of a handful of airline consolidators that are permitted to book domestic groups with Delta. If you're looking to book travel for an upcoming domestic group, send a quote request to our groups department today!
3. Skymiles program
The Delta SkyMiles program is one of the most popular and rewarding frequent flyer programs in the industry. Offering flights to over 300 destinations in 60 countries, it's easy to see why Delta is the preferred choice for clients looking to earn mileage on every trip. Our Delta exception or "bulk fares" allow Delta Medallion members to continue earning MQM's, MQD's, MQS's on each reservation — sometimes with more favorable earning potential than they would on published fares.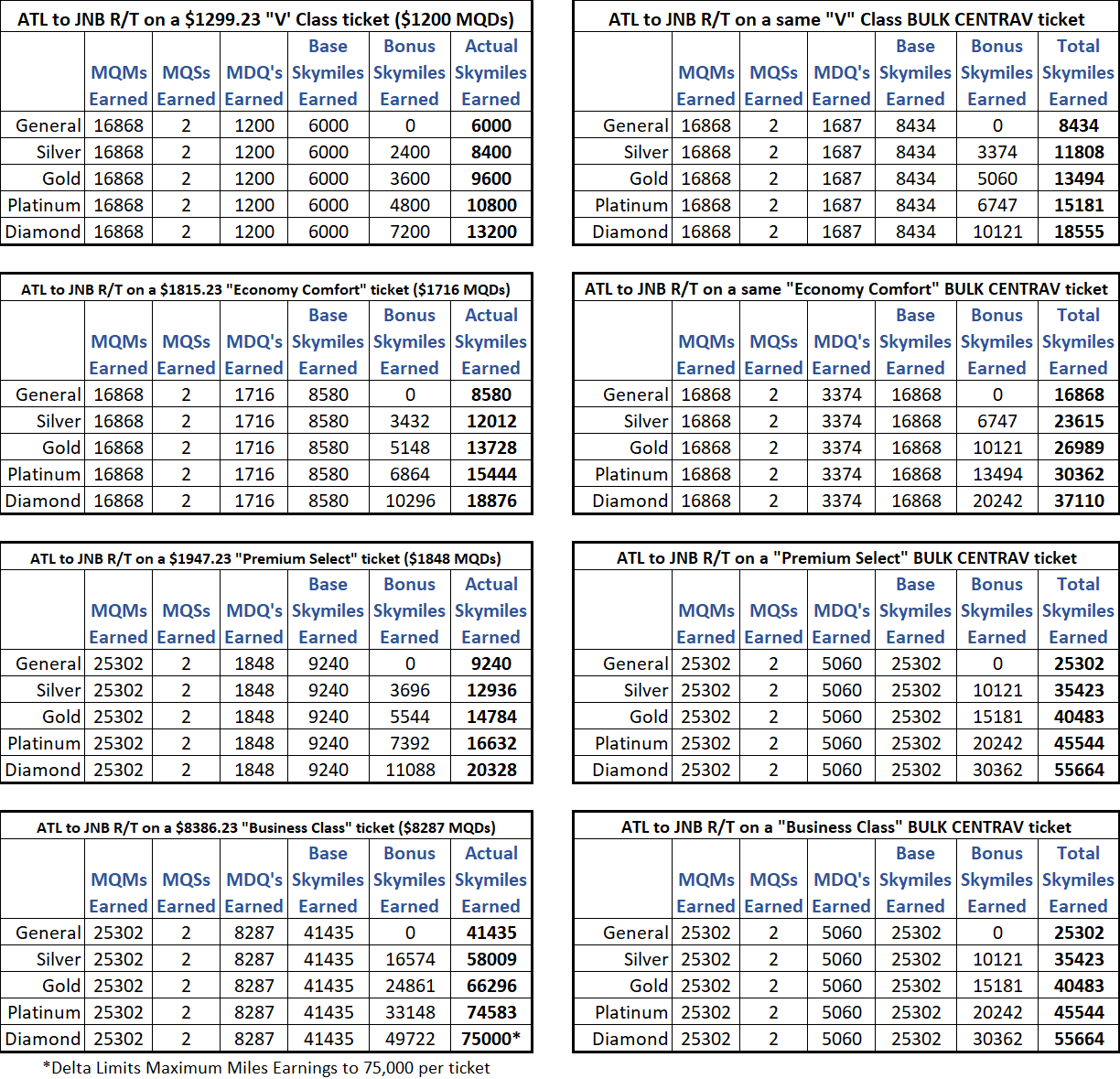 4. A convenient, user-friendly
app
Delta has one of the most robust apps of any of the major airlines. The Delta app allows travelers to view live, up-to-date information on their bookings from the convenience of their mobile device. Here are a few things you can do on Delta's app:
Check-in 24 hours in advance
Travel paperless by using your mobile boarding pass
View current seat map and purchase upgrades
View and locate your gate
Track your baggage from departure to final destination
Download the Delta app:
5. Delta SkyClub Lounges
While your newer travelers might not mind spending a long layover exploring their connecting airports, your frequent flyers just want a quiet place to relax and unwind. The Delta SkyClub is the perfect option for travelers needing a mid-trip retreat. Delta continues to upgrade and add additional SkyClub locations to airports across the globe. Here your travelers can enjoy fresh, healthy food, premium drinks and free wifi within a comfortable, restful atmosphere.
6.
Affordable seating options for all needs
As you well know, each of your clients travel with a vastly different set of goals and priorities. Some travelers are simply looking for the cheapest fare available, others are looking for comfort and amenities. Delta knows how important a customized experience is to each traveler. This is why Delta offers such a wide variety of onboard experiences. You and your customers can choose a Delta option that will perfectly fit their needs and budget.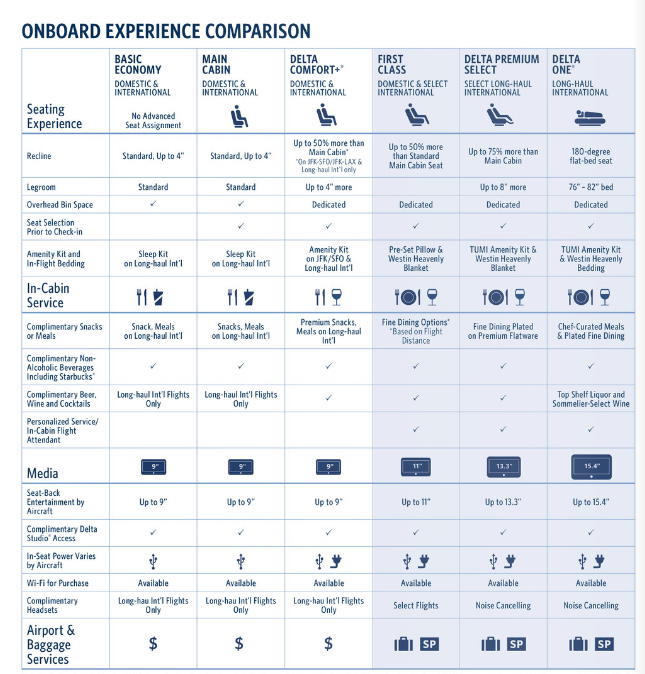 For more resources on Delta's fares and services, visit the agent media library on the Delta website.