The FIFA World Cup happens every four years. This soccer tournament is the world's most viewed sporting event. About 3.2 billion people watched the world cup in South Africa in 2014 . In 2018, it will be in Russia. If you plan on going to show support to your favorite team make sure to also tour around and site see. Here is a few of the cities that will be hosting games. Make sure to explore the hot spots of each city!
Moscow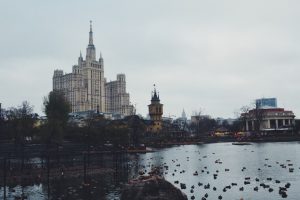 The beautiful capital of Russia will be one of the cities hosting some of the games for the tournament. Moscow is known for many things like the Kremlin, theaters, and other historic landmarks. The Moscow Kremlin is Russia's main attraction. The Kremlin has many stories of the past tied to it, some being about Napoleon himself. Moscow also has many famous theaters and concert halls that attract people from all over the world. Russia's most distinguished concert venue for classical music is the Grand Hall of the Moscow State Tchaikovsky Conservatory. This historic concert hall was opened in 1901, giving it the age of a whopping one-hundred and sixteen years. The hall is known for its phenomenal acoustics and beautiful sound. Moscow's Red Square is a famous historic landmark that attracts many tourists to the city. What's really cool about the Red Square is that pre-1900s, vendors and merchants used to hang around the square and sell merchandise every day. Currently, the Red Square holds many different festivals and fairs for different events.
St. Petersburg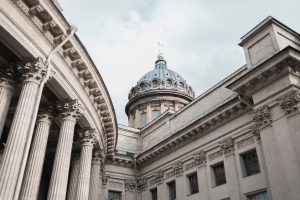 St. Petersburg is one of the most beautiful cities in the world. This insanely gorgeous city is home to the Church of the Savior on Blood or, also known as the Cathedral of the Resurrection of Christ. For those of you who can't picture this church, it's the very colorful monument that shows up in a lot of television shows. Aside from that, the city also has many parks, gardens, and garden squares. The cuisine at Jérôme is currently ran by a recent winner of the TV show, Hell's Kitchen. The menu consists of many things like Japanese oysters, Voronezh steak, different types of pasta, and pizza! They'll even give you a 3D tour on their website! This place is a must visit during your time at the world cup.
Samara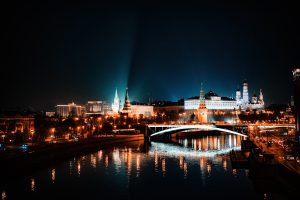 Samara is the perfect city for some family fun! There are zoos, circuses, and historic museums to bring the whole family to. The Samara Zoo is a relatively young zoo with about five hundred animals, with over one hundred endangered species. They offer up to eleven themed tours, different events, and games for children and adults to enjoy, daily. Aside from normal zoos, Samara also has a variety of petting zoos. Who doesn't love animals? The Vesely petting zoo has a wide range of interesting animals that you and your child can play with. They offer 25 different species of animals to have fun with. Samara also has the Samara State Circus where you can bring the entire family to enjoy a great show and some good family time!
If you are in one of these three host cities make sure to visit some of these locations! Also, don't forget to take pictures…remember the world cup is like a comet, it only comes around every four years. Make sure to do as much as you can to enjoy your stay in Russia!