Centrav wins 2020 Travvy Award for Best Airline Consolidator
Centrav is proud to take home the gold at the 2020 Travvy Awards for Best Airline Consolidator. This will make Centrav's third first-place award at the Travvys for Best Airline Consolidator. The Travvys, first held in 2015, are rapidly gaining the reputation of being the Academy Awards of the travel industry.
Other categories for the Travvys include travel suppliers such as domestic and international airlines, cruise lines, hotels and resorts, and more. The Travvys even award top travel destinations for niche categories such as Best Culinary Destination, Best Adventure Destination, and Best Tourism Board. These are all voted for and selected by the group of people who know them best — travel agents!
Thank you, travel agents, for choosing Centrav for Best Airline Consolidator at the 2020 Travvy Awards. It is a pleasure to serve you and we couldn't be more honored!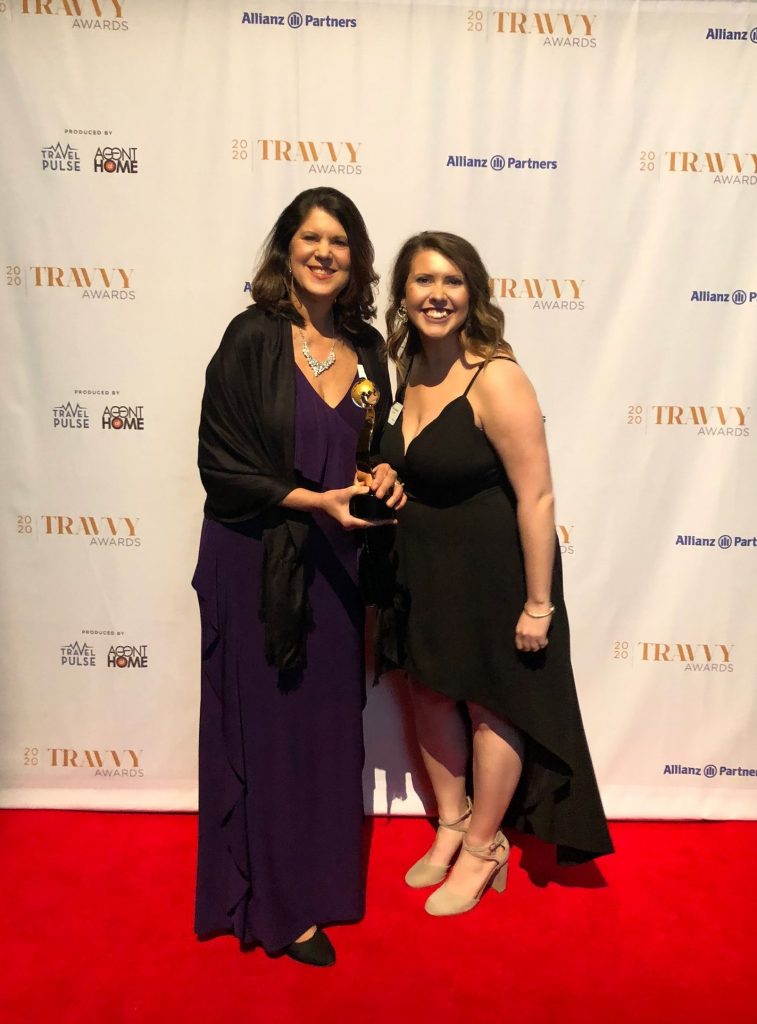 Centrav: The Easy Way to Book Airfare
Travel advisors put in many long, hard hours for their clients. You research destinations, hotels, and excursions crafting the perfect itinerary to meet their every need. At Centrav, we make booking airfare easy for you so you can focus your attention on your clients. We've created powerful, but easy-to-use tools to get your travelers exactly what they want without all the headaches of a GDS. 
5 things to know about Centrav
Access to thousands of airfares
With Centrav you have access to thousands of private, published, and commissionable airfares. Additionally, Centrav has negotiated airfare rates with over 50 major airlines and we are proud to offer these airfares to you!
Maximum search flexibility
Centrav.com offers all the flexibility of a traditional GDS without the confusing interface. You can do all of the following (and more) directly online:
Search by airline or airline alliance

Search by fare type

Exclude basic economy

Book infants online

Sort by lowest price or by shortest flight duration

View baggage allowance for each flight segment

View number of itineraries offered by each airline

Filter by departure/arrival times

Set a maximum price

Search for RT, OW or multi-city with our Trip Builder Tool

Build itineraries segment-by-segment

View lowest fare by number of connections (nonstop, 1 stop, 2 stops)
No airline debit memos
Did you know that the average airline debit memo (ADM) costs $289? An airline debit memo can occur for even the smallest mistake when ticketing airfare. At this price, it will often wipe out your hard-earned commission, and more. Centrav takes care of the ticketing for every booking and the full responsibility of debit memos. You will never receive a debit memo when booking with Centrav.
No monitoring schedule changes
Airline schedule changes can occur for anything from new flight times, new flight numbers, or changed or discontinued routing. Monitoring schedule changes is time-consuming and frustrating. When booking through Centrav, we will take care of monitoring and fixing schedule changes. We will notify you and work with you to keep your clients protected on the best schedule available.
Free industry education
The world of travel is complex and ever-changing. At Centrav, we strive to provide you with the latest industry news, resources and education to keep you at the top of your game. Check out our in-depth knowledge base for tutorials on everything from making a reservation to managing your bookings. Or you can follow our updates through our resources page or on our social media pages!