More Travel Agent Memes for You
We know you loved our original travel agent memes post so we have 9 more to brighten your day. As usual, we love offering you free content whenever you can. These travel agent memes are all created by us — they are free to download and free to share!
Which of these travel agent memes do you relate to most? Drop a comment below to let us know!
1. Client Expectation vs Client Budget
This happens all too often. Your clients come to you with an extravagant list of demands and a tight budget. Do they think you're some kind of travel magic wizard? Ok, pretty close.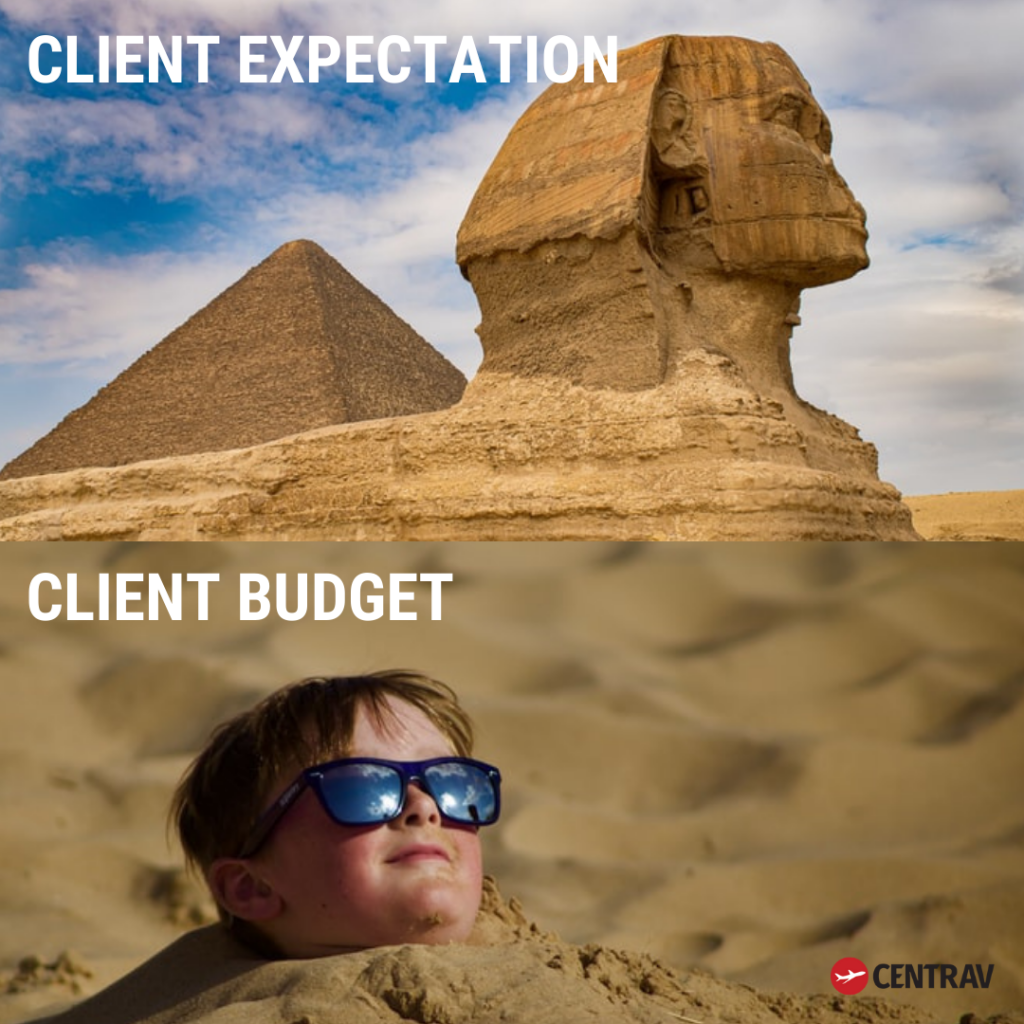 ➡️ Related: What To Do When Your Clients Wants the World on a Tiny Budget
2. Pretty Serious
Travel agents are in it for the long haul, so to speak. They want to be a household name — your go-to for all your family's travel planning needs. This is one reason you can trust that a good agent is not going to trick you into a terrible vacation package. They want you to love it. They want you to call back next year!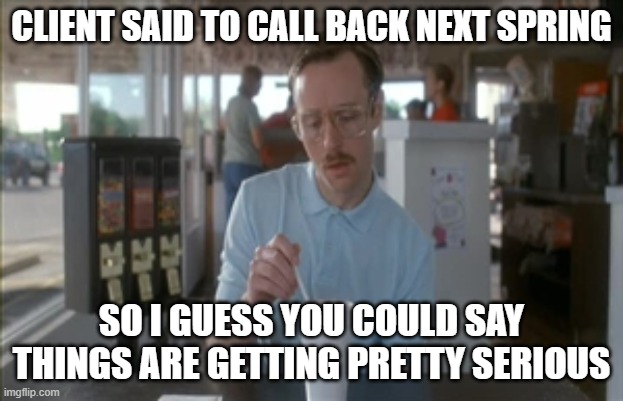 3. Stay Calm!
It's what we've all been waiting for! Busy season, but not the one where we're busy doling out refunds! Are you ready for it?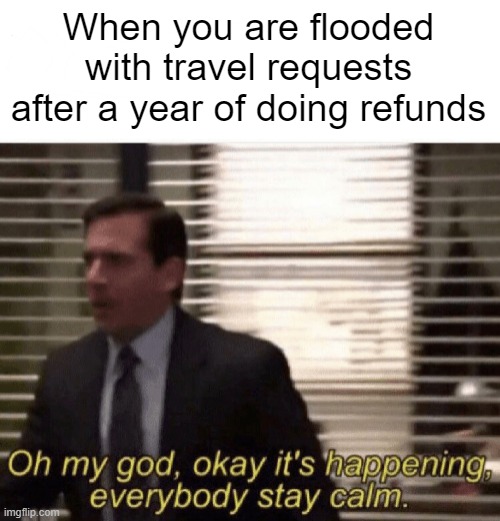 4. Chasing the "deal"
I can feel you all collectively cringe. You know that deal isn't really a deal in the long run.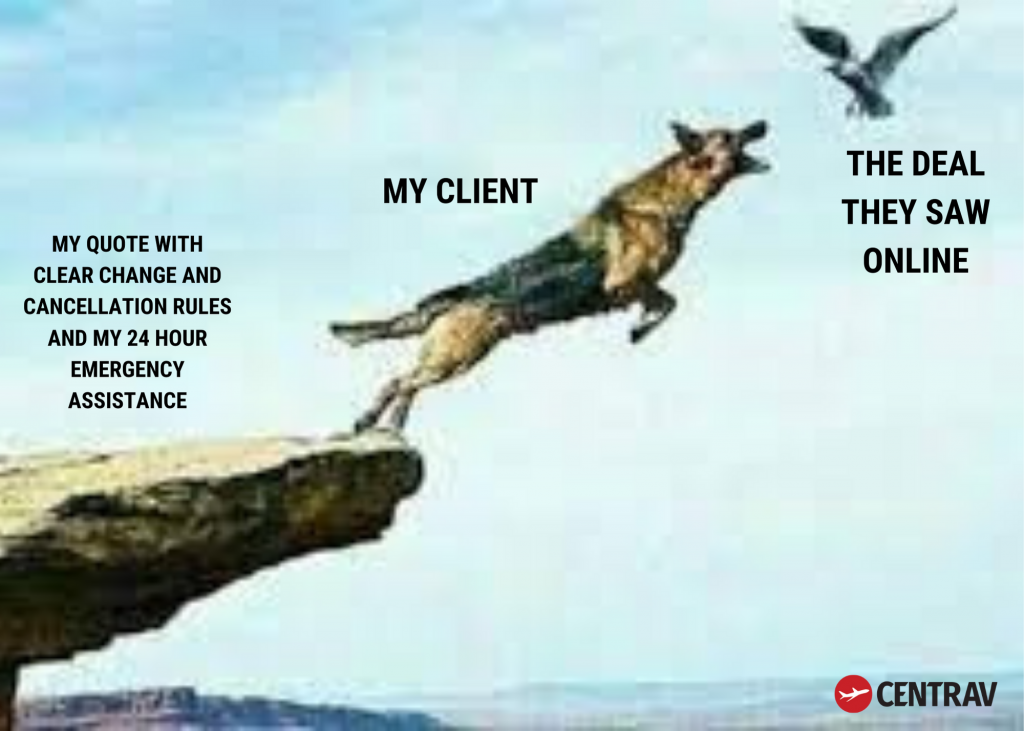 5. Truly desperate
And the inevitable moment when your client realizes that booking online was a mistake…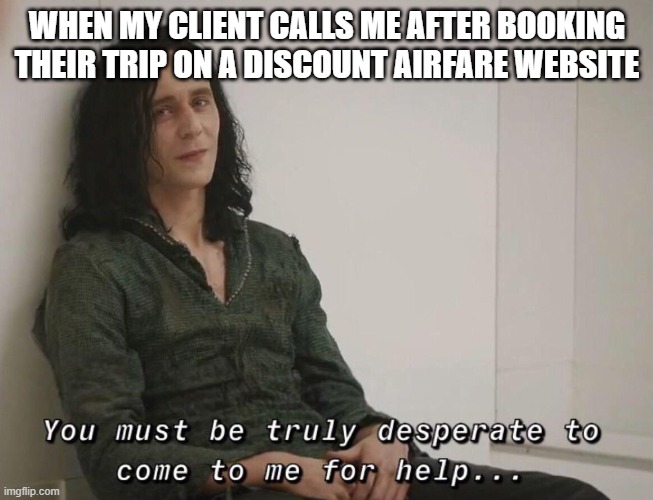 6. Layer up!
Fact: airplanes are either mind-numbingly cold or stiflingly hot. There is no in-between. Layer up for your flights!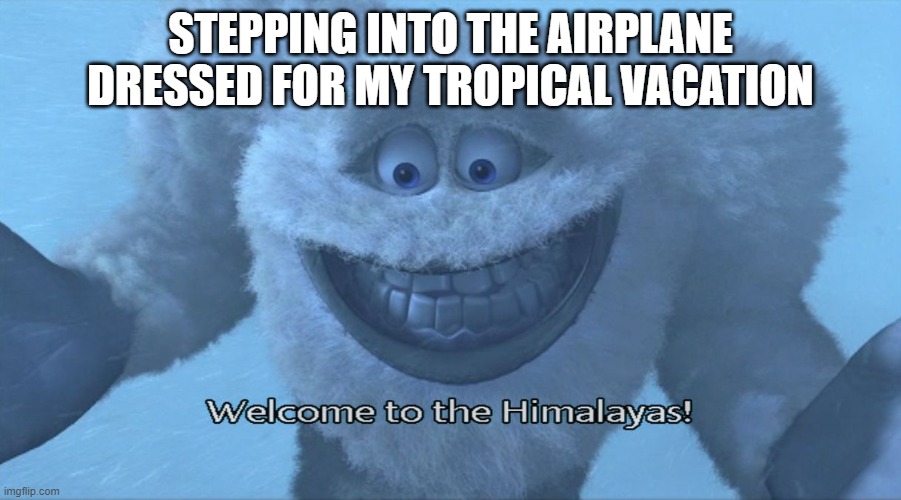 7. Phonetic alphabet
One letter off can be an expensive mistake — especially when it comes to spelling names. Was it Cori or Tori? C and T sound the same over the phone.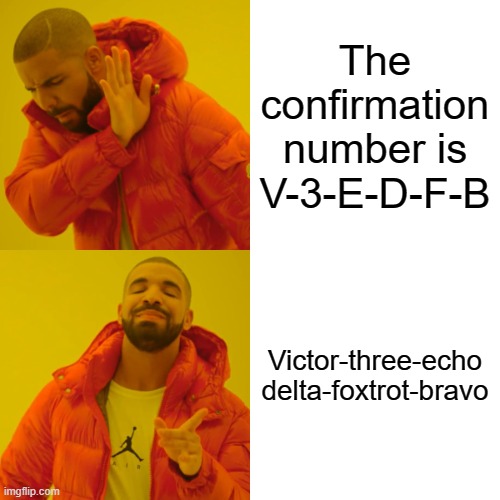 8. Honest work
All in a day's work.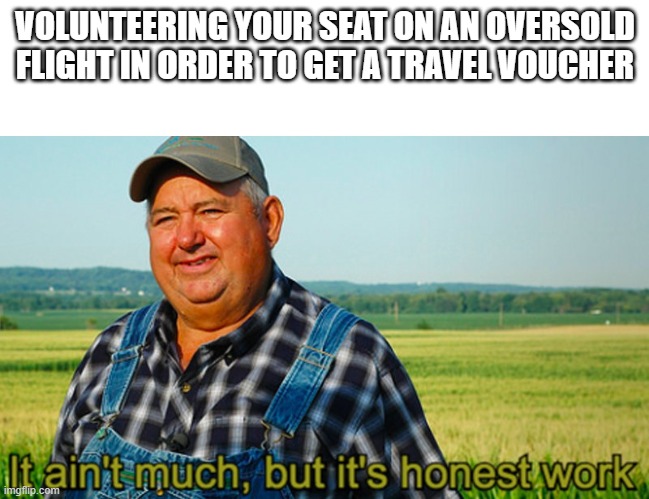 9. Travel spending habits
Who is guilty of this? Hands up!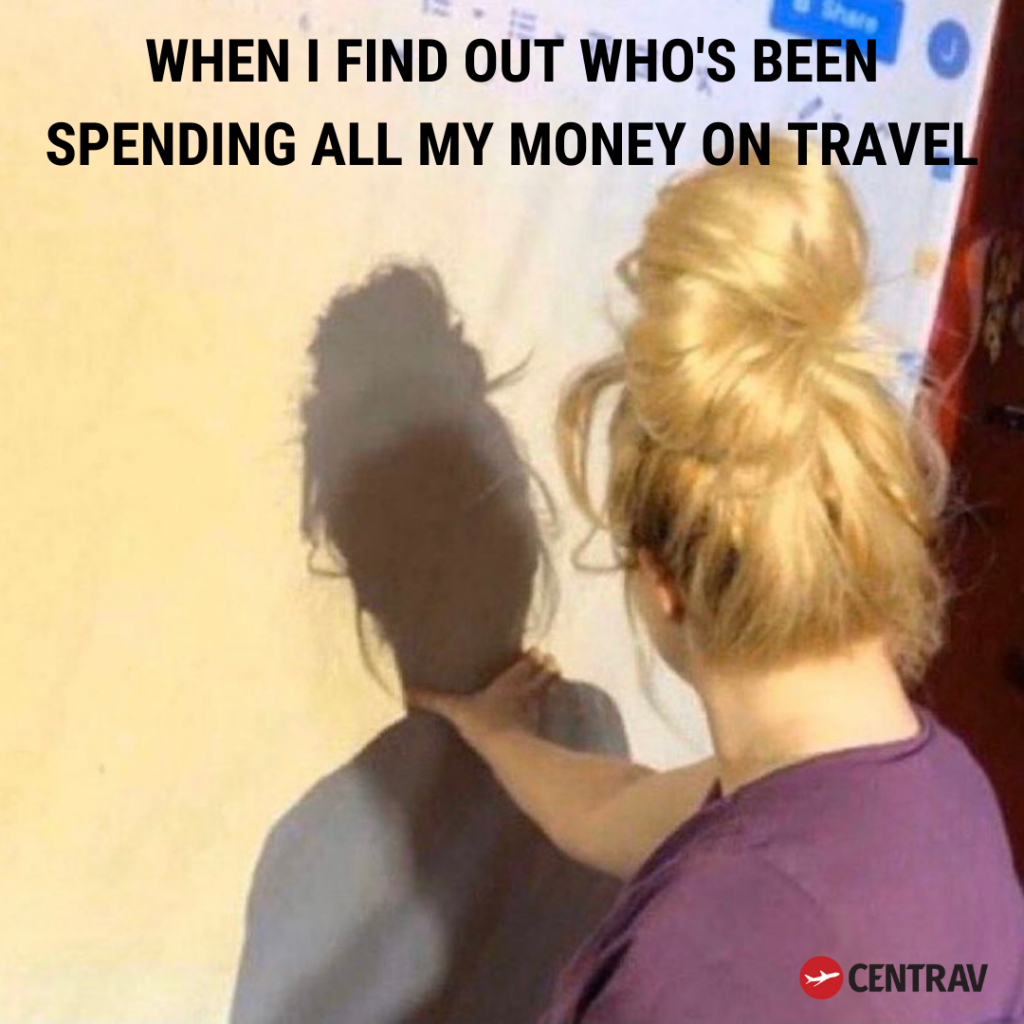 Don't miss our other travel agent memes: