Gift Guide: 10 Gifts That Give Back
Are you looking for unique gifts that give back with each purchase? Whether you're looking for a way to say thank you to a wonderful client, or already making your lists for the holidays ahead, look for companies that have a social mission attached to their brand. You can celebrate someone you love all while supporting a great organization and mission. These are 10 brands to consider while looking for gifts that give back!
Gifts that Give Back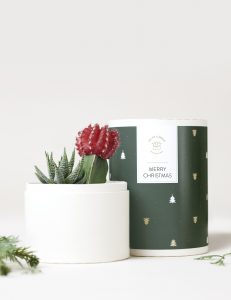 1. Lula's Garden
Lula's Garden is a succulent gifting company that sends eco-friendly succulent gardens to your recipient in a self-sustaining gift box that is uniquely designed to serve as a planter. These beautiful succulent gardens are the perfect way to brighten up a home space or an office! And best of all, each garden sold provides six months of access to safe water for one person in the developing world through water.org.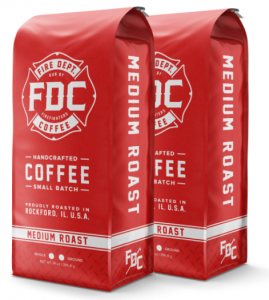 2. Fire Department Coffee
You can't go wrong with the gift of coffee. Fire Department Coffee is a firefighter-owned and operated coffee roaster based out of Rockford, IL. Two firefighters/paramedics created FDC in 2016, inspired by the role coffee plays in helping first responders get through long, grueling shifts. Fire Department Coffee has a wide selection of roasts, including their signature spirit-infused blends, and even a coffee of the month club. Ten percent of all proceeds go to help first responders who have been mentally or physically injured on the job, or who are facing other serious health challenges.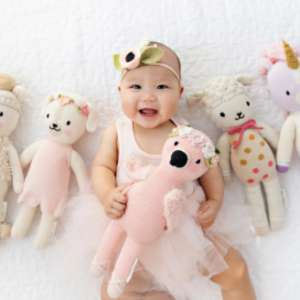 3. Cuddle + Kind
Cuddle + Kind creates children's' dolls with a mission of sustainability and a commitment to fair trade. Your little recipient will adore the beautiful hand-knit dolls and stuffed animals from Cuddle + Kind! Each one is handcrafted by a team of 750 female artisans in Peru. For every doll purchased, Cuddle + Kind provides 10 meals to a child in need.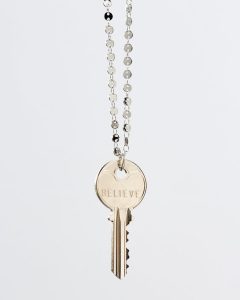 4. The Giving Keys
If you're looking for an inspirational gift to commemorate a special occasion, look no further than The Giving Keys. This necklace features a single key stamped with a single word such as LOVE, CREATE, or BRAVE. Choose from the Giving Keys selection, or create your own custom piece. The Giving Keys employs people transitioning out of homelessness in the Los Angeles area. They offer their employees benefits, paid time off for housing, education and case management appointments, and a supportive environment for each person.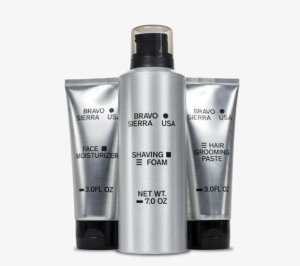 5. Bravo Sierra
Not only to Bravo Sierra's grooming products smell great and work well, but a portion of each purchase goes towards Morale, Welfare, and Recreation programs, which contribute to the well-being of U.S. service members, veterans, and their families. All Bravo Sierra products are free of parabens, phthalates, phenoxyethanol, or SLS/SLES and are Vegan/Cruelty-Free.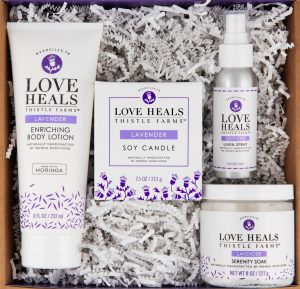 6. Thistle Farms
Thistle Farms helps women survivors of trafficking, prostitution, and addiction. Products are made and mailed exclusively by the women supported by Thistle Farms' programs. Thistle Farms Products include candles, room sprays, bath & body products, and more!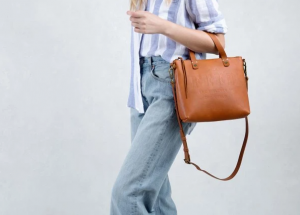 7. FEED Bags
The FEED Project works to combat childhood hunger, stating that, "Consistent school meals not only provide children with the nutrition they need to grow, learn and thrive but also incentivize parents to send them." Shop their collection of totes, purses, and pouches here.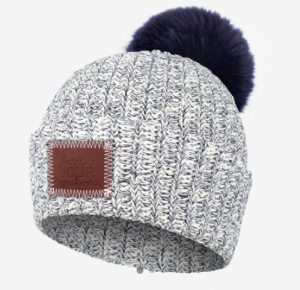 8. Love Your Melon
Love Your Melon was founded by two college students at Minnesota's University of St. Thomas in 2012. The goal was to provide a hat for every child battling cancer in America. They expanded this to include donating towards pediatric cancer research as well as providing support to children and their families. Since then, Love Your Melon has given over 7.2 million dollars to fight pediatric cancer. Additionally, they have provided hats for over 200,000 to children battling cancer. 50% of the proceeds from each beanie sold go towards nonprofit organizations leading the fight against cancer. View their large selection of beautiful hats here!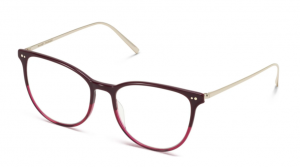 9. Warby Parker
Warby Parker's designer eyeglasses and sunglasses come in a variety of trendy designs. Their buy one, give one model allows them to help those with visual impairments around the world. They do this both by assisting men and women to offer vision exams and eyewear for those who need it most.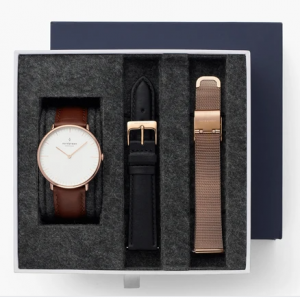 10. Nordgreen
Nordgreen's elegant, minimalist watches are created by Danish designer Jakob Wagner. With each purchase, customers have the unique opportunity to choose which cause a portion of the proceeds will support. Options include providing two months of clean water to one person, a month of education for one child, or preserving 50 sqm of rain forest in Latin America.
Other gift ideas: